Isn't it amazing how fast a year can pass?  It seems like just yesterday that the holidays were upon us… and now they're back!  Happy holidays everyone!  My students have been loving these holiday themed smartboard games!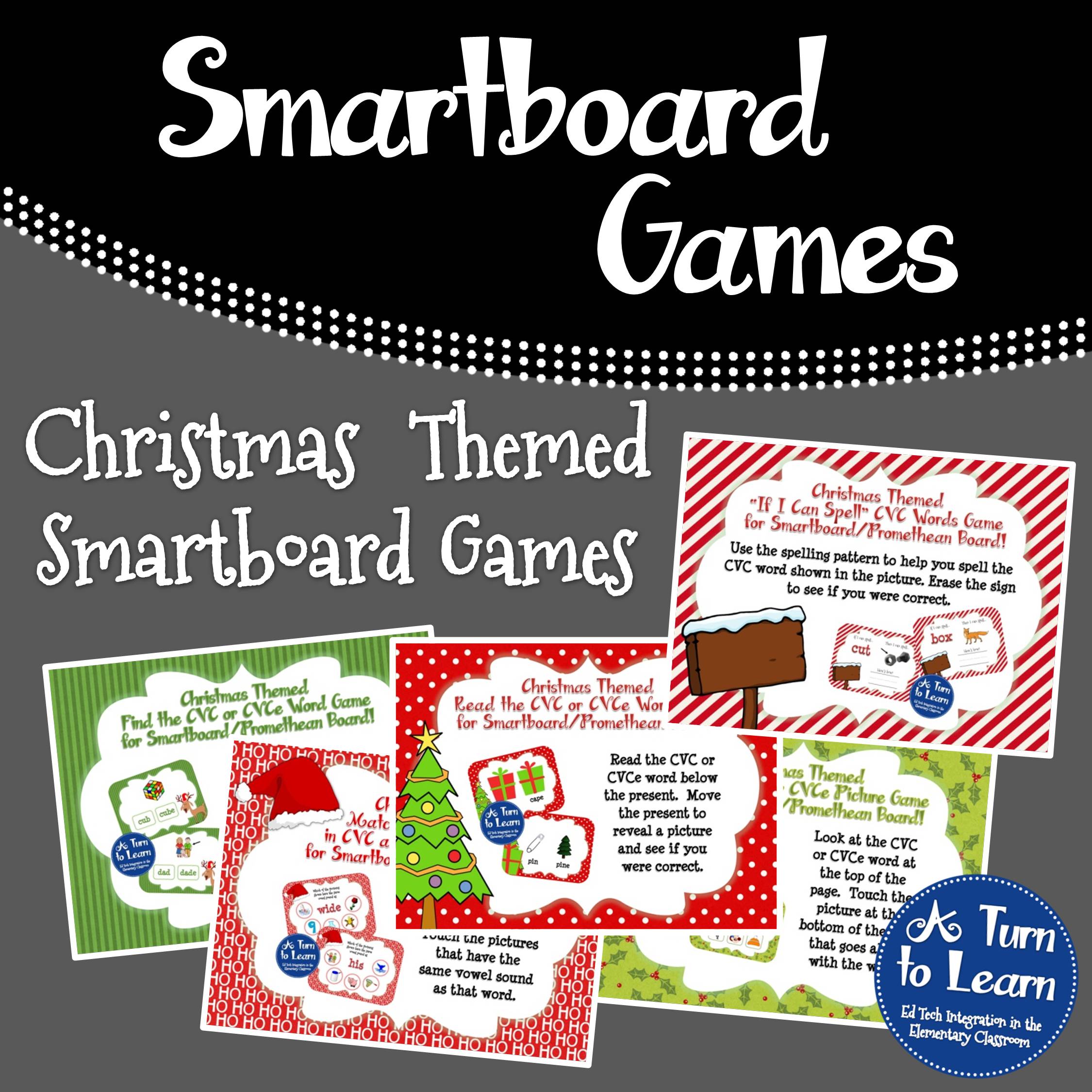 First things first, here's a holiday gift for everyone… a fun and FREE game for the smartboard or promethean board!
This game is part of a series of Christmas themed CVC and CVCe word games that I've been working on, including:
All five of these games can be found in this Christmas bundle… or you can win them by being the first person to comment on this post!
Be sure to check back over the next few days for more giveaways!  Happy holidays everyone!