Thanksgiving is a little more than a week away… so it's time for some new Thanksgiving themed games for the smartboard and promethean board to incorporate phonics and phonemic awareness skills with this turkey themed holiday!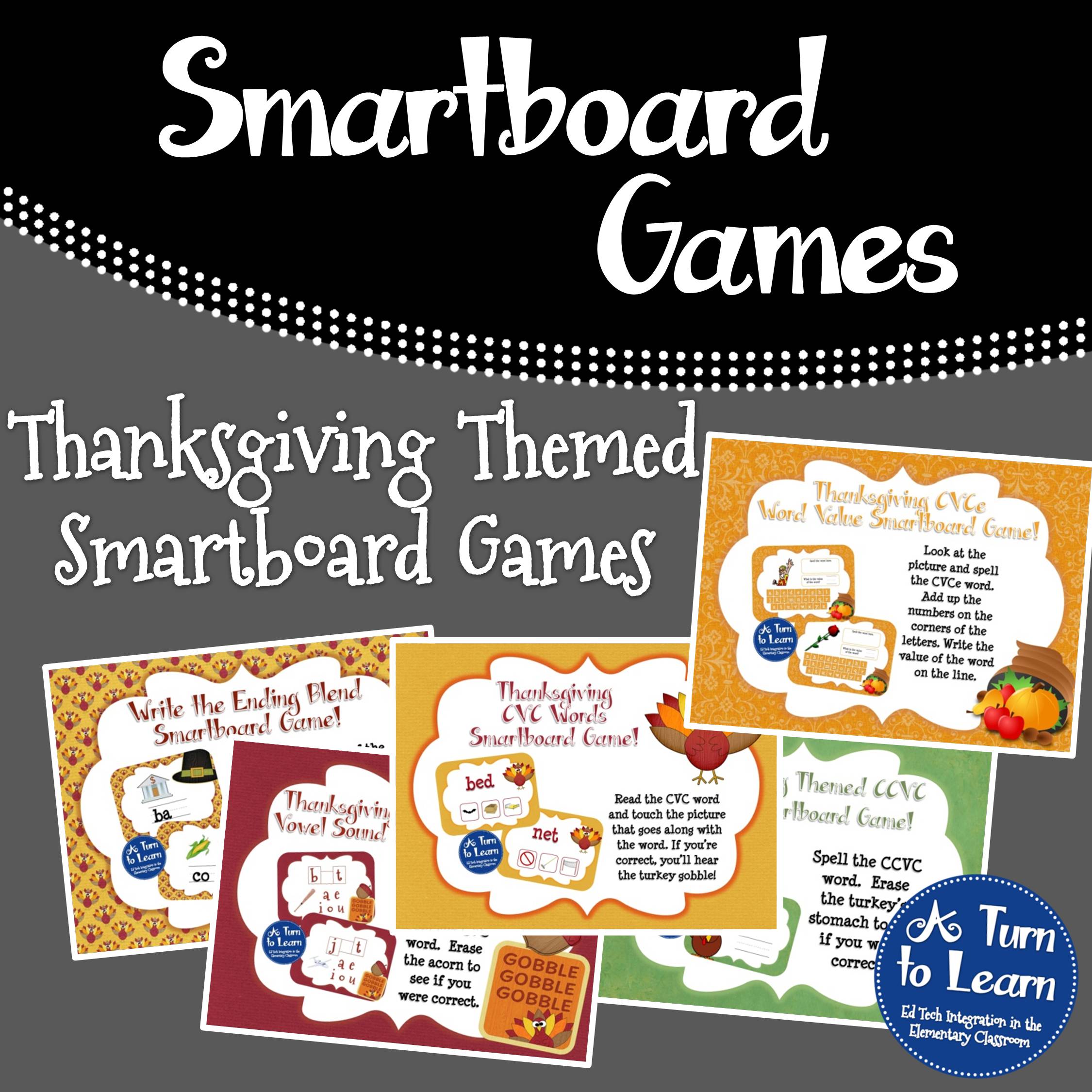 You can win this bundle of five games by guessing my favorite thanksgiving side dish – the first person to get it correct wins!
---
Bundle of 5 Games:
This set of five games are perfect to have your students practicing their phonics and phonemic awareness skills.  The games are perfect for Kindergarten, 1st Grade, and 2nd Grade.  I love using them for whole class activities and as a center game!  The Turkey/Thanksgiving themes will make these a fun addition to your November lesson plans!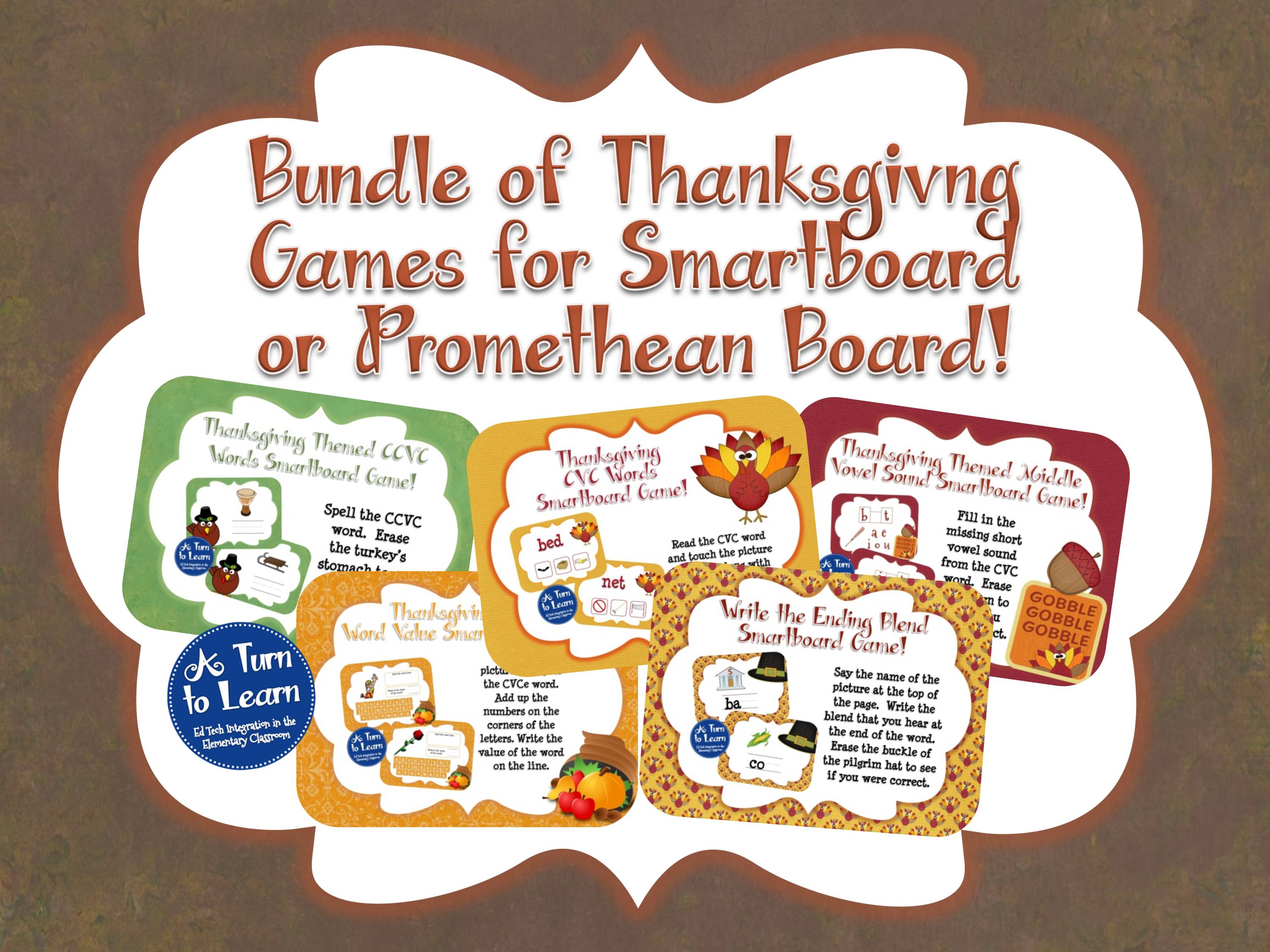 ---
Reading CVC Words
Make a turkey gobble by clicking on the picture that matches the CVC word shown.  Perfect for having students decode CVC words!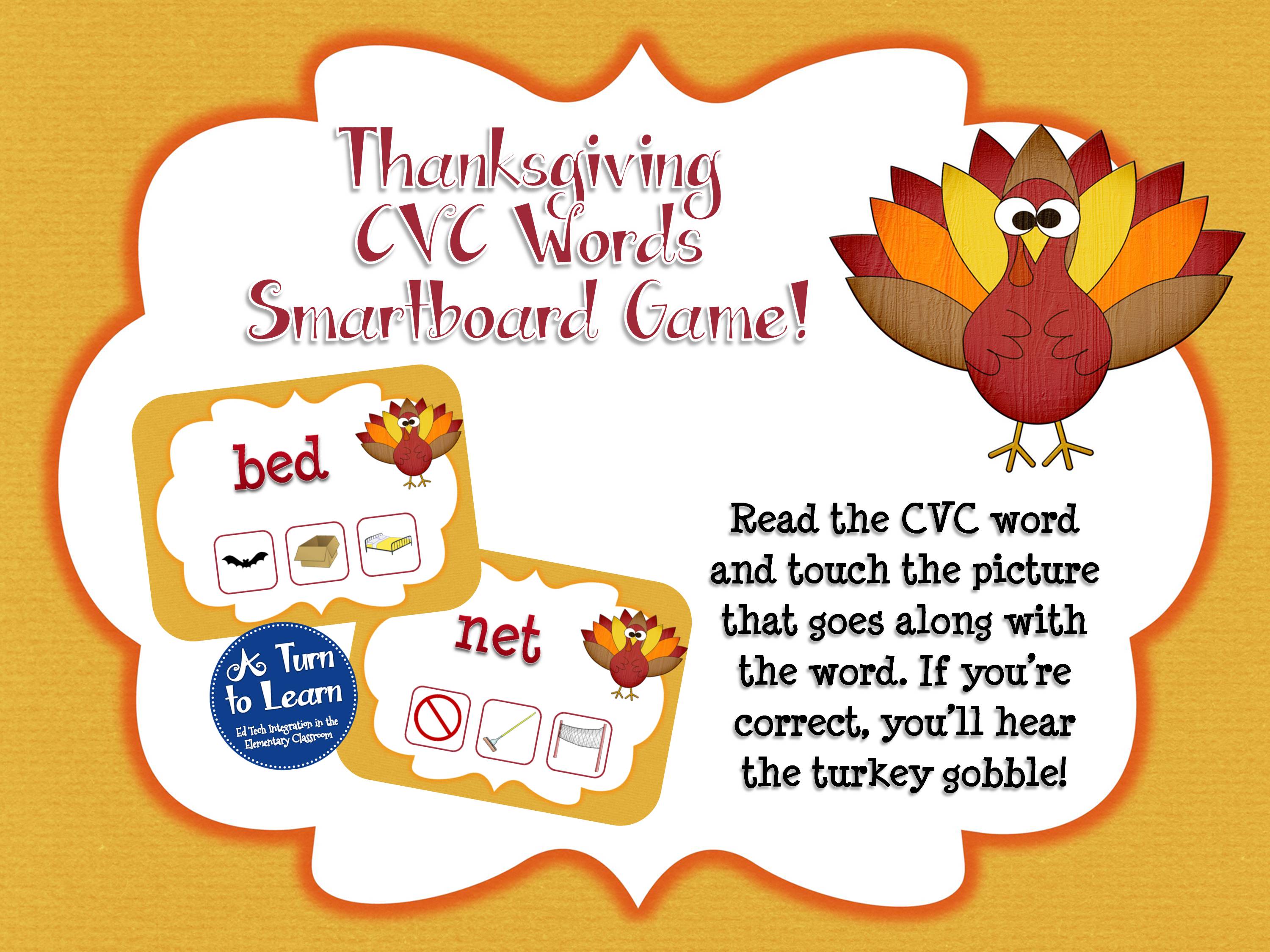 ---
CVC Words/Short Vowel Sounds
These word shapes are so helpful for my more visual learners… have students click and drag in the missing vowel sound and then erase the acorn to check to see if they were correct!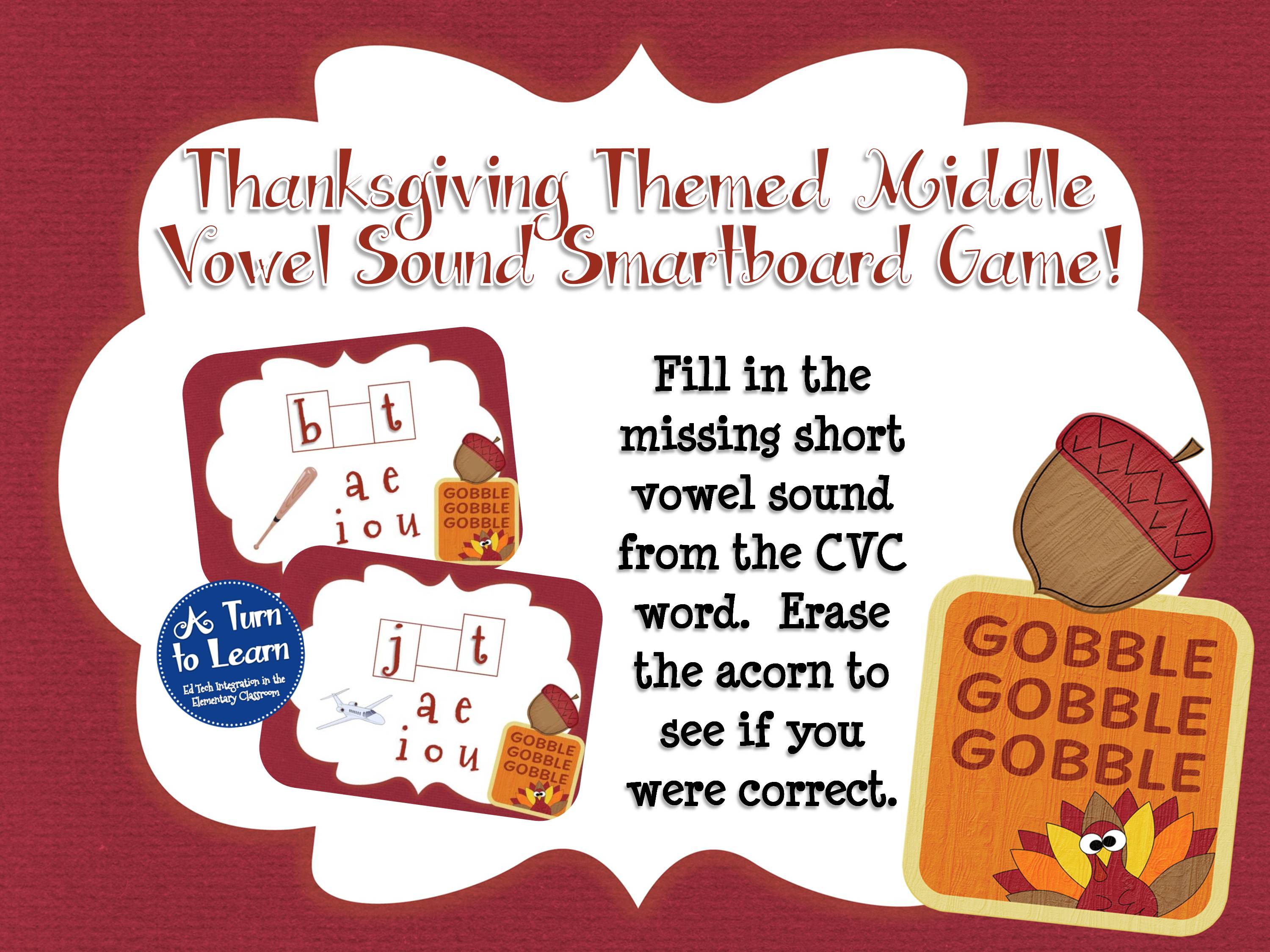 ---
CVCe Words (for the Mathematically-Inclined Student!)
This is quite possibly my students' favorite game!  They love adding up the numbers on the scrabble-like tiles to find out the sum of the word!
---
CCVC Words/Beginning Blends
Have your students practice spelling CCVC words and practicing beginning blends in this self-checking activity.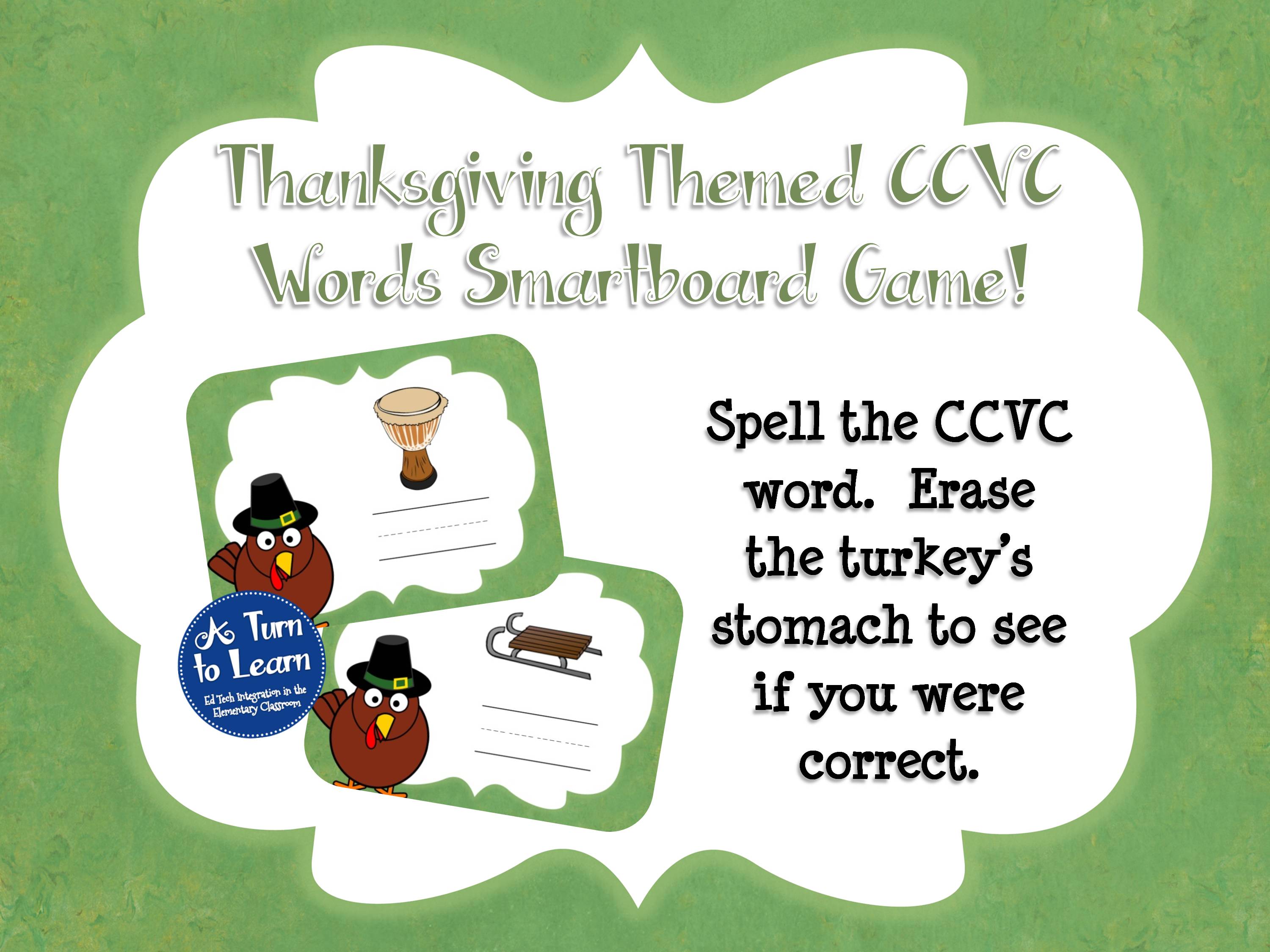 ---
CVCC Words/Ending Blends
Have students practice phonemic awareness skills by filling in this missing ending blends in this game.

Don't forget… you can win all of these games by guessing my favorite Thanksgiving side dish!