When creating resources for your classroom, you might want to have handouts that are portrait and ones that are landscape.  Today I'll show you how you can accomplish that.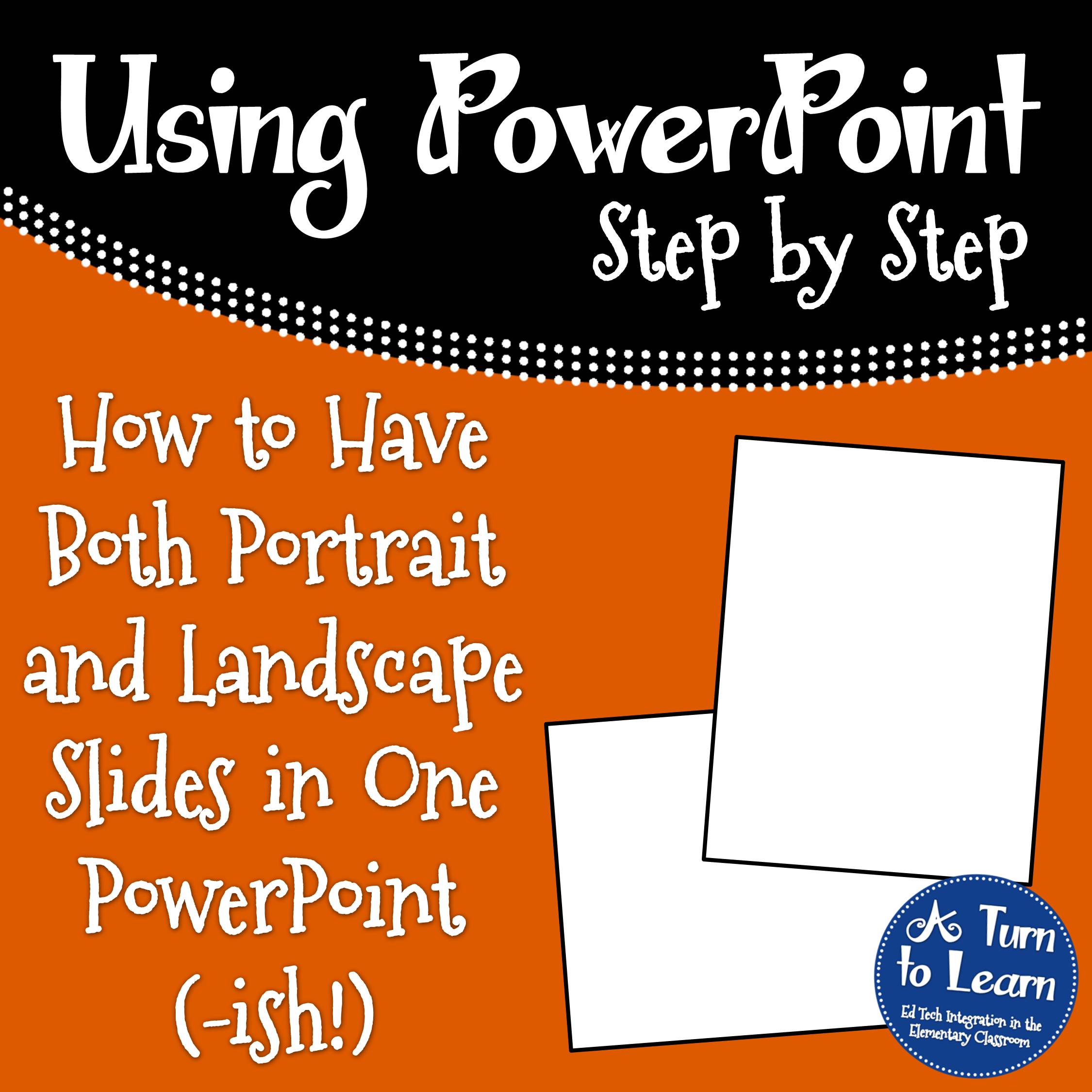 Before I start the tutorial, I do have to post a slight "disclaimer" on this post!  PowerPoint itself does not allow you to have both portrait and landscape slides in the same presentation.  Since so many of you asked about this, I wanted to be sure to address your issues… even though I can't change the limitations of the programs itself!
I pretty much detail this in the tutorial, but you'll need to think about the reason you would want both portrait and landscape slides in a presentation.  Personally, I could think of two reasons:
To make an actual presentation (e.g. using PowerPoint for what it was meant to be used for)
To make printables for your classroom (e.g. the "teacher" way to use PowerPoint!)
I've come up with workarounds for both of these reasons, but if you have another reason that you need help with let me know and I'll try to find a workaround for it as well!




I hope those workarounds helped!