I have to say, I love how OCD my library itself is organized, with the labels on the bins and the books… but oh my gosh, all the extra labels!  For a while I had them stored in folders, but then I had a genius idea!!!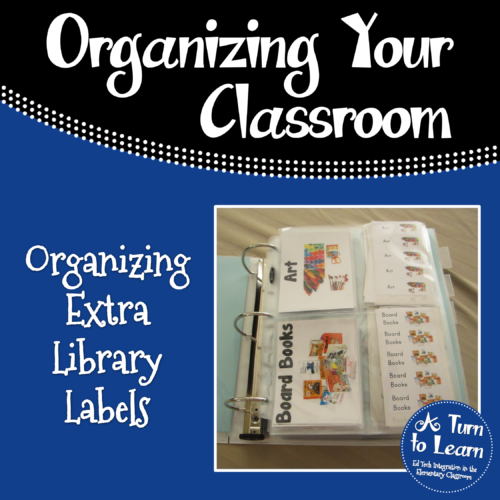 First, I grabbed a giant binder… I actually ended up needing to buy a bigger one (3 inches!) because I had so many labels.  I also made sure to get an "
extra wide
" binder – which is more suitable for holding page protectors.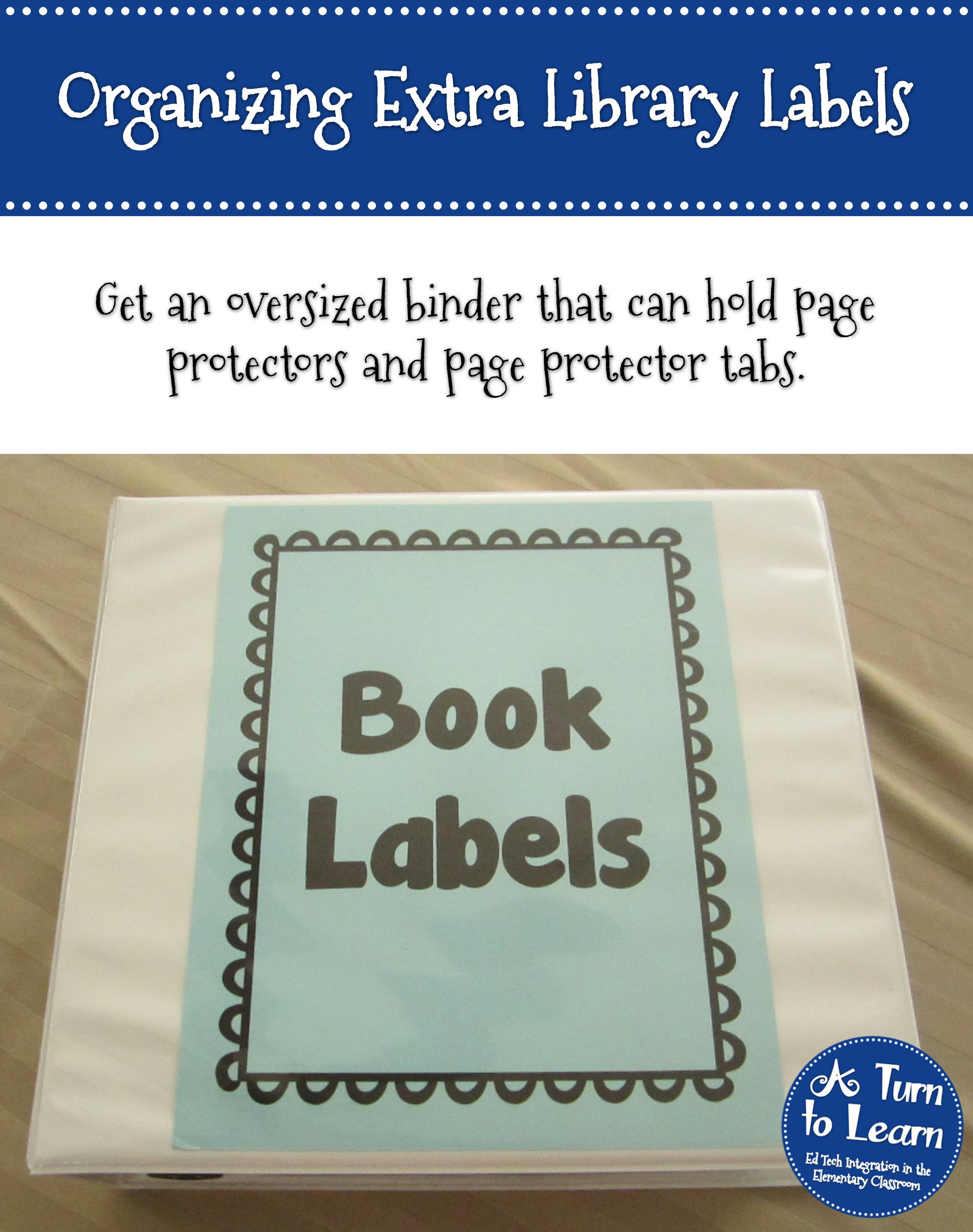 Then I grabbed these amazing page protectors that are divided into four pockets – they are the perfect size for my labels!!!
When I bought them, they were about $17 for the box of 100 – which was the best deal on Amazon at the time.  I bought one box and I have a ton of extras!  I was really happy with their quality too… they're really sturdy.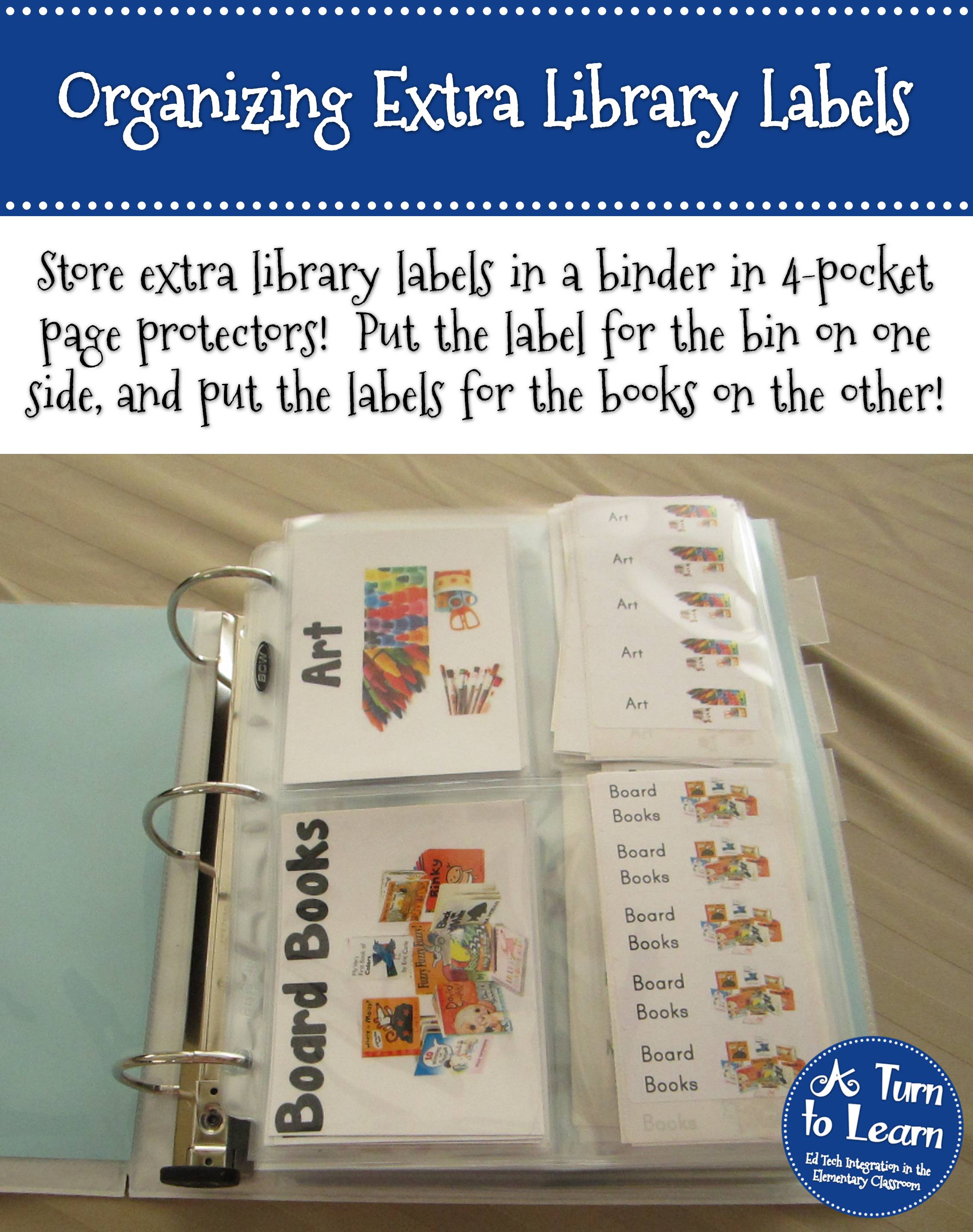 Then I took all the extra labels I had printed (which have a slightly different font than the set that I have posted up on TPT) and started organizing!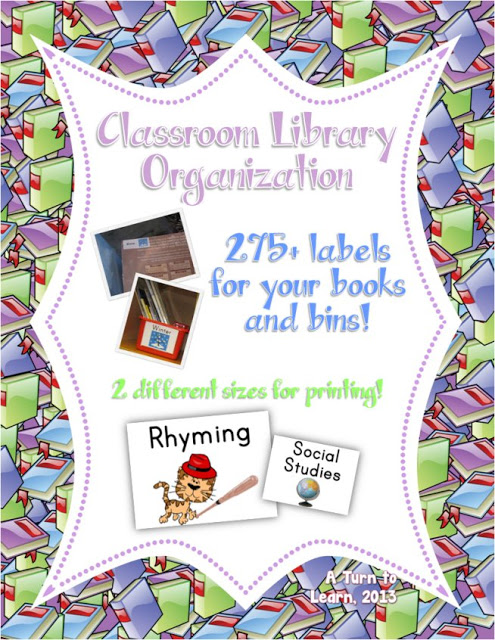 I kept everything sorted by categories the same way I have them separated in the pack – holidays, ELA topics, math topics, etc., then sorted them alphabetically.  Then, I bought these AMAZING page protector tabs.  I still have to print the little tabs for the sides, but they do help to easily find what topic you're looking for!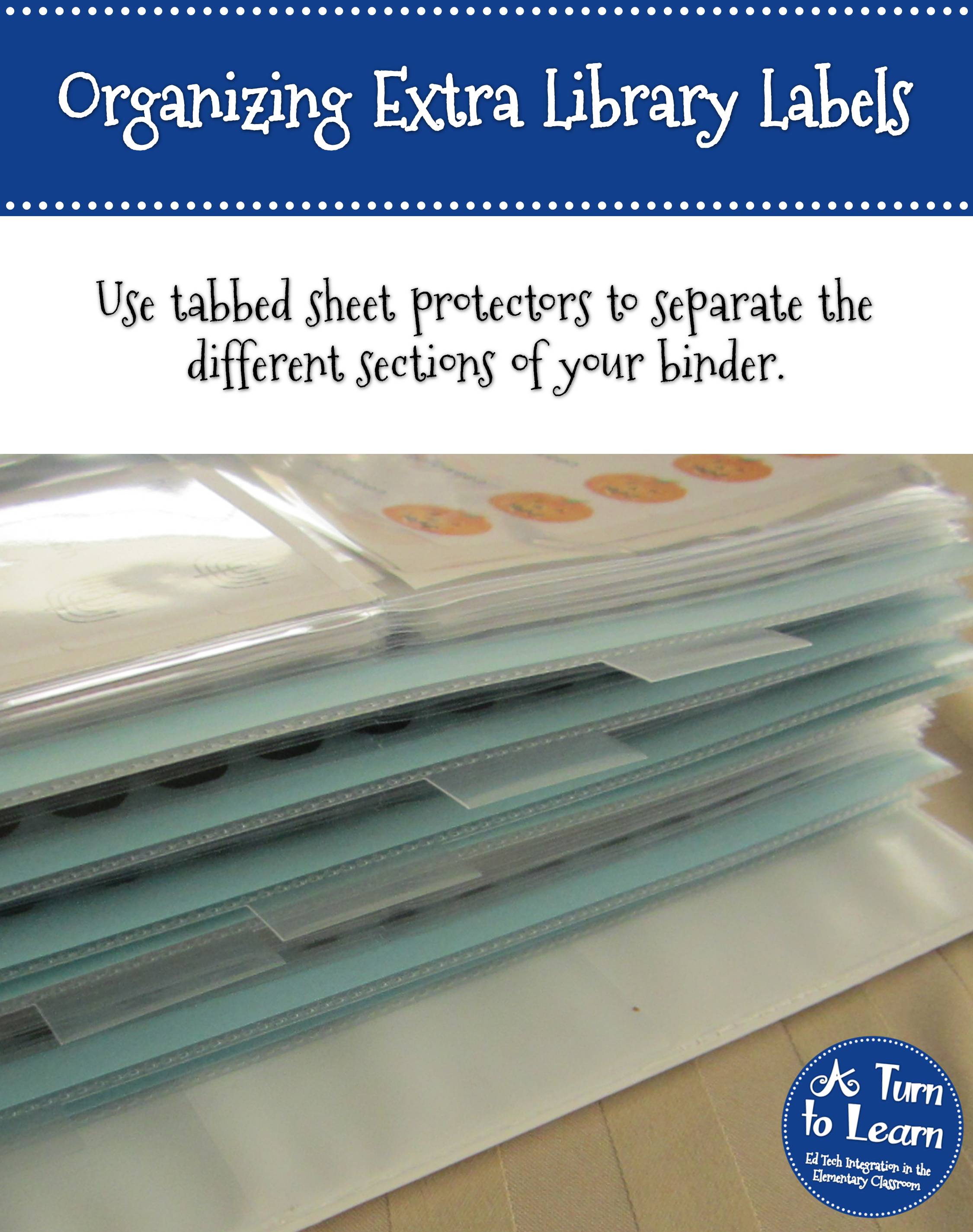 The tabs work exactly like a page protector, so you can put a title sheet in them, but they stick out past the other page protectors in the binder… making them very useful in this binder!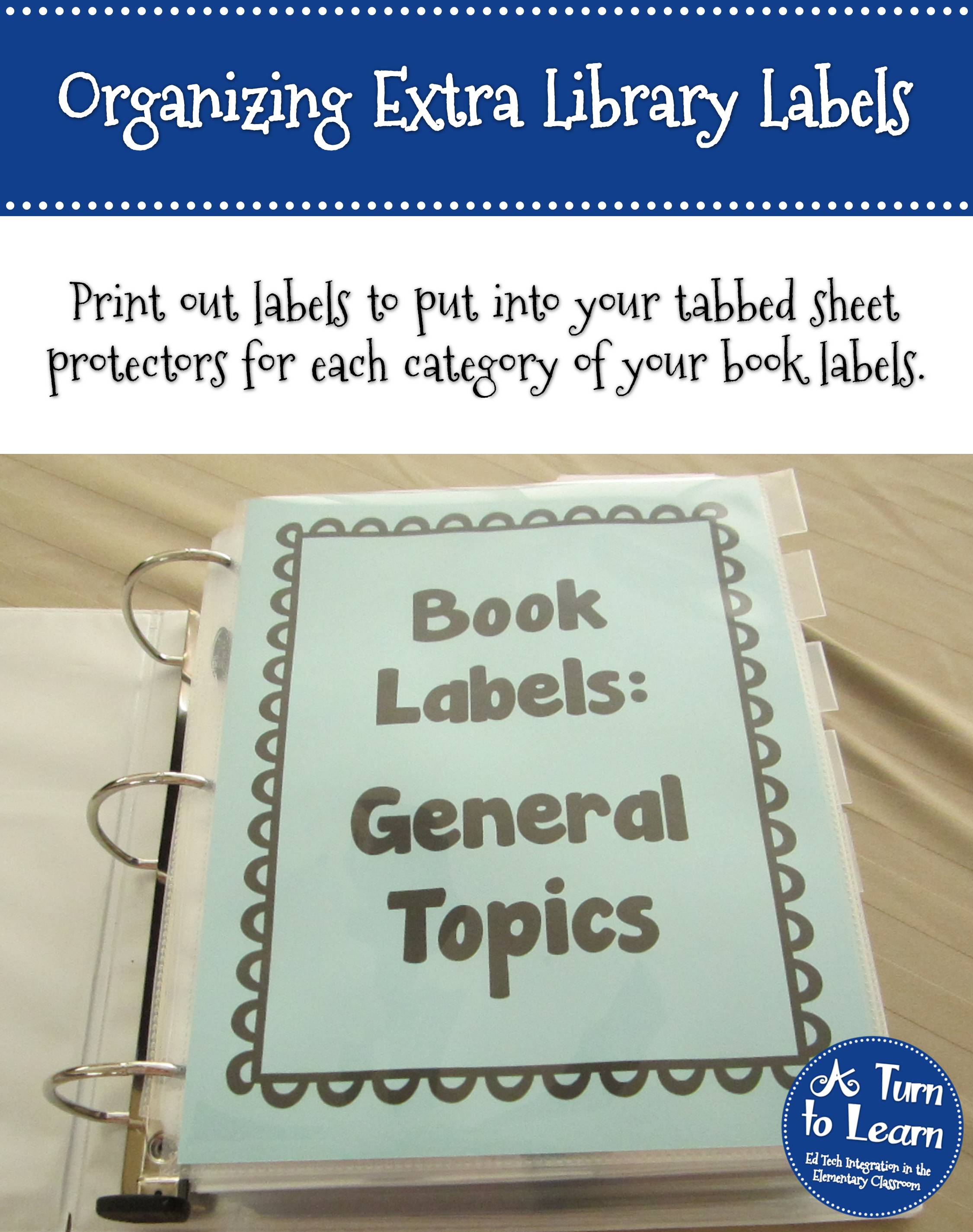 When you go to put all of the labels away, you'll have to cut or fold the actual labels.  I cut mine out so they were one column wide and 5 stickers tall.  They fit perfectly in the pocket protector that way!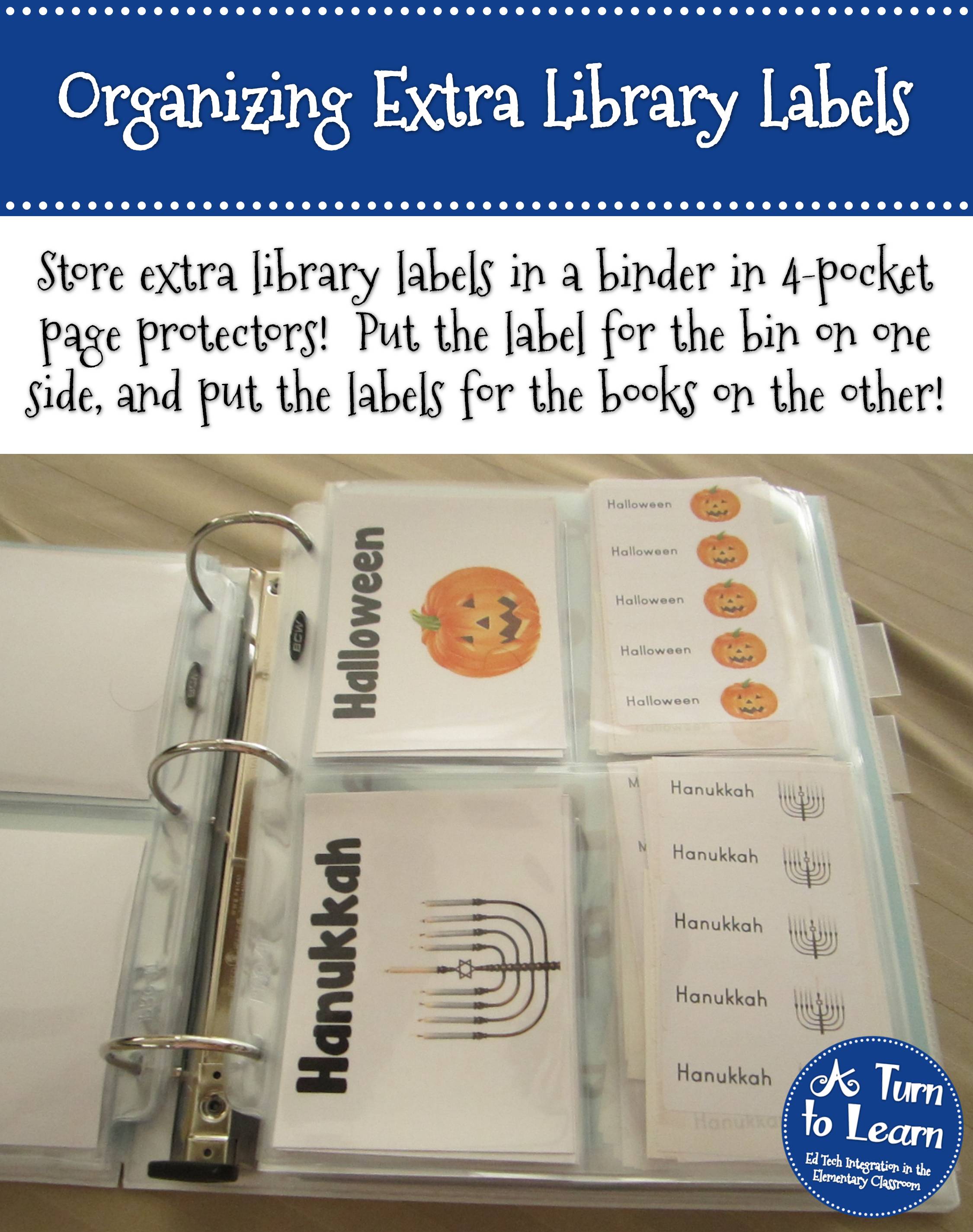 I will say, the binder is a little bit bulky… but I'm willing to sacrifice a few inches of shelf space for this organizational heaven!  Plus, it beats digging through drawers or folders to find the labels… or wasting ink/labels reprinting something that I already have because I couldn't find it!