In case you aren't already aware, I am absolutely addicted to organization!  I always like to say that I'm just as close as you can get to OCD without needing an official diagnosis, but one of my good friends (who is an amazing teacher and has a fabulous TPT store that you should check out!) likes to say that I need a diagnosis but I just haven't gotten it yet!
As teachers we accumulate so much junk so many very important and valuable things that we need to keep track of (ahem!)… and it's easy to lose track of what we have.
Today I thought I'd focus on organizing math manipulative labels.  I mean, they're wonderful when they're on our bins keeping our supplies organized, but what about the extra labels!?  I used to keep  mine in a Ziploc bag… which I inevitably would lose track of and have to print out new labels when I needed them.  Then… I thought of this!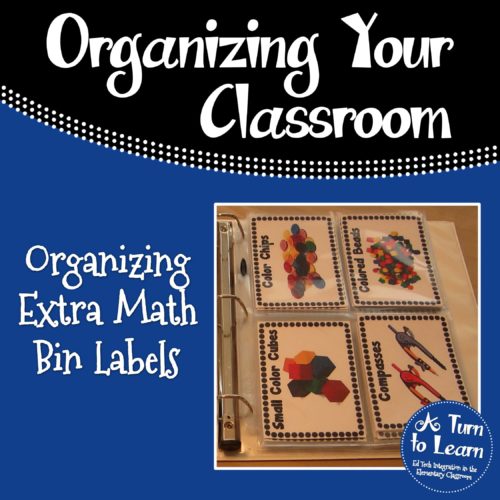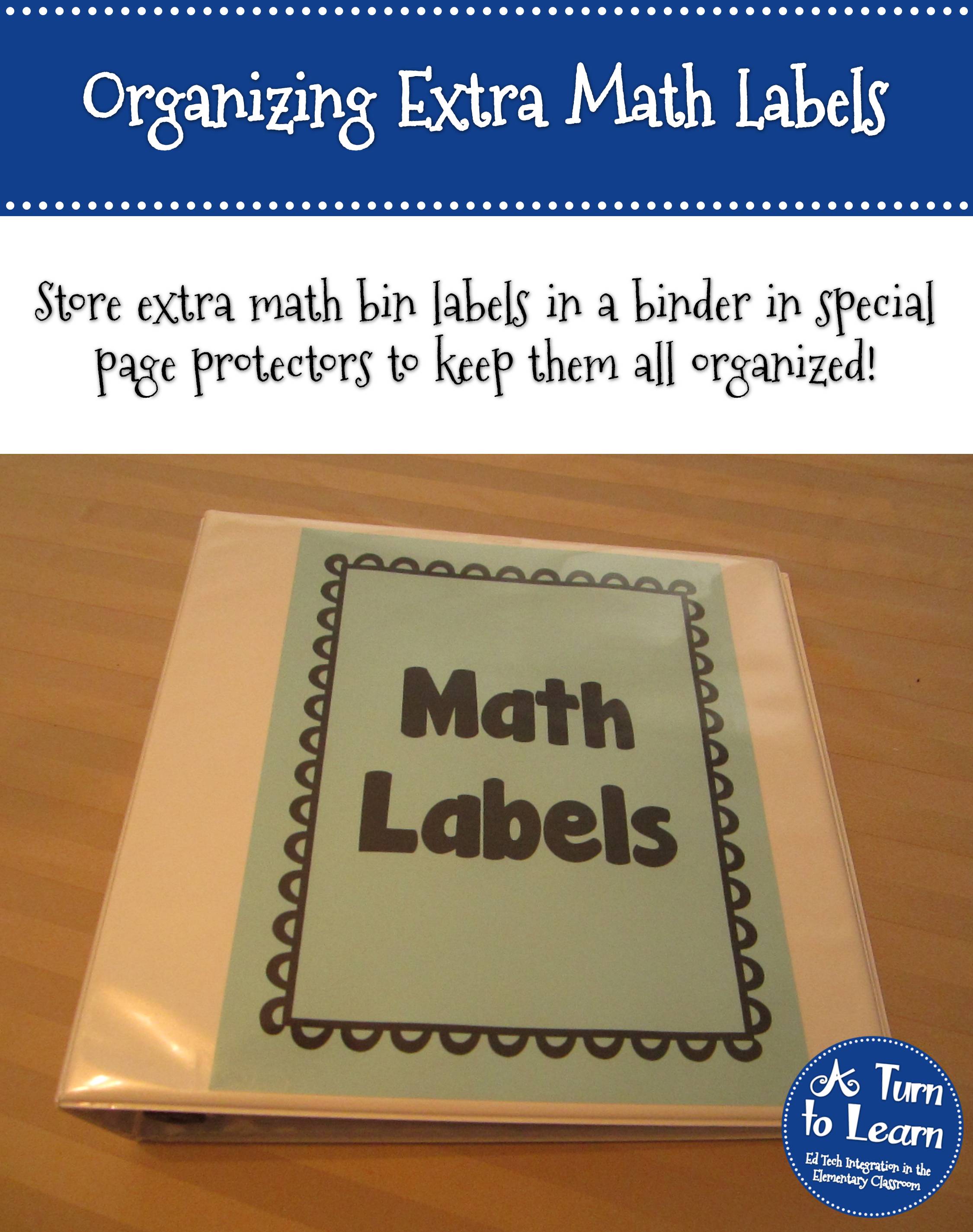 I know what you're thinking… "Really? A binder?"   But yes… a binder.  Check out the inside!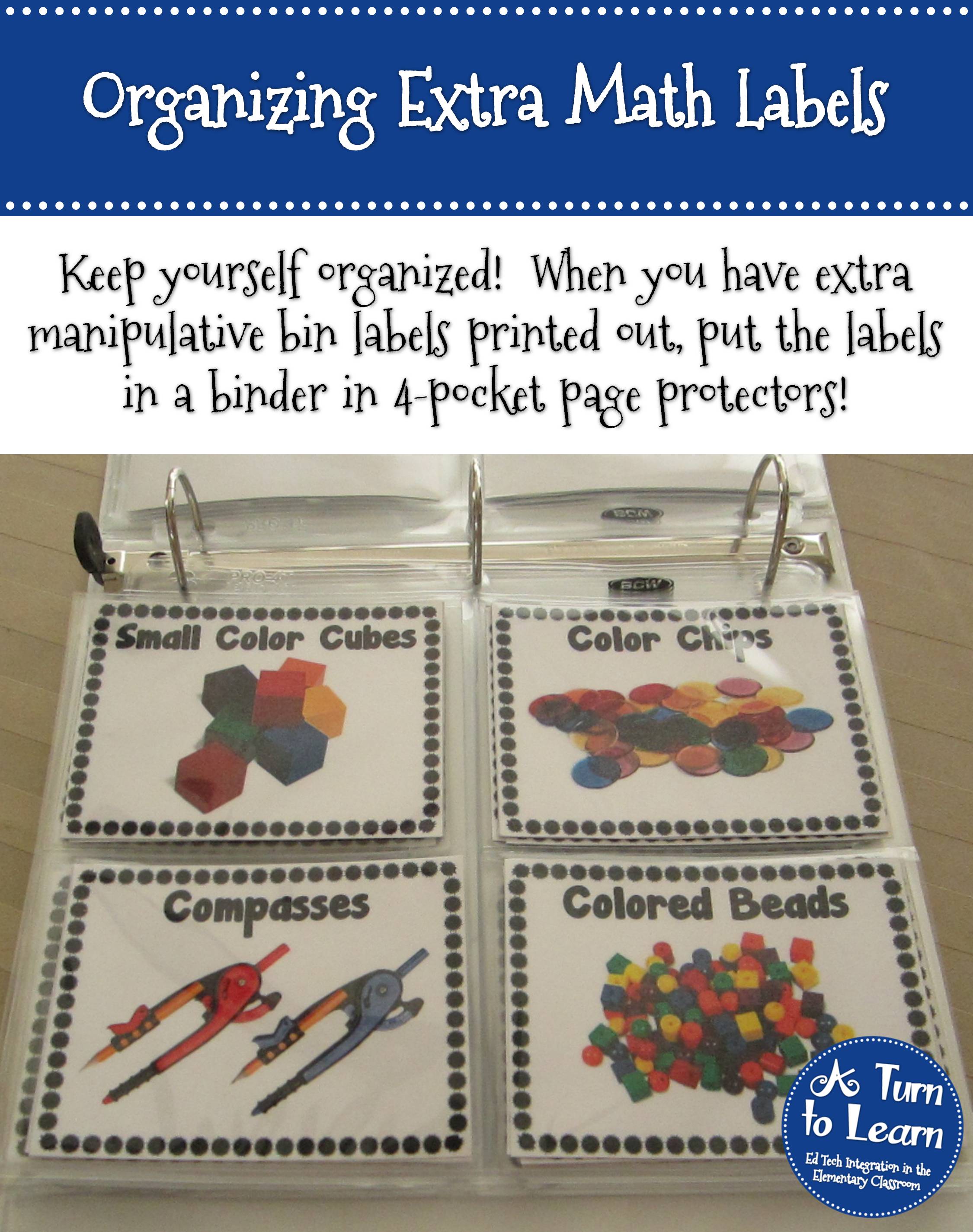 I found these AMAZING four pocket tabs on Amazon… and my math labels fit perfectly in them!
When I bought them, they were about $17 for the box of 100 – which was the best deal on Amazon at the time.  I was really happy with their quality too… they're really sturdy and the plastic is a good weight.
Anyway… I put my math labels in them and it's so easy to find the labels that I want and keep track of what labels I need to print again if I get new manipulatives!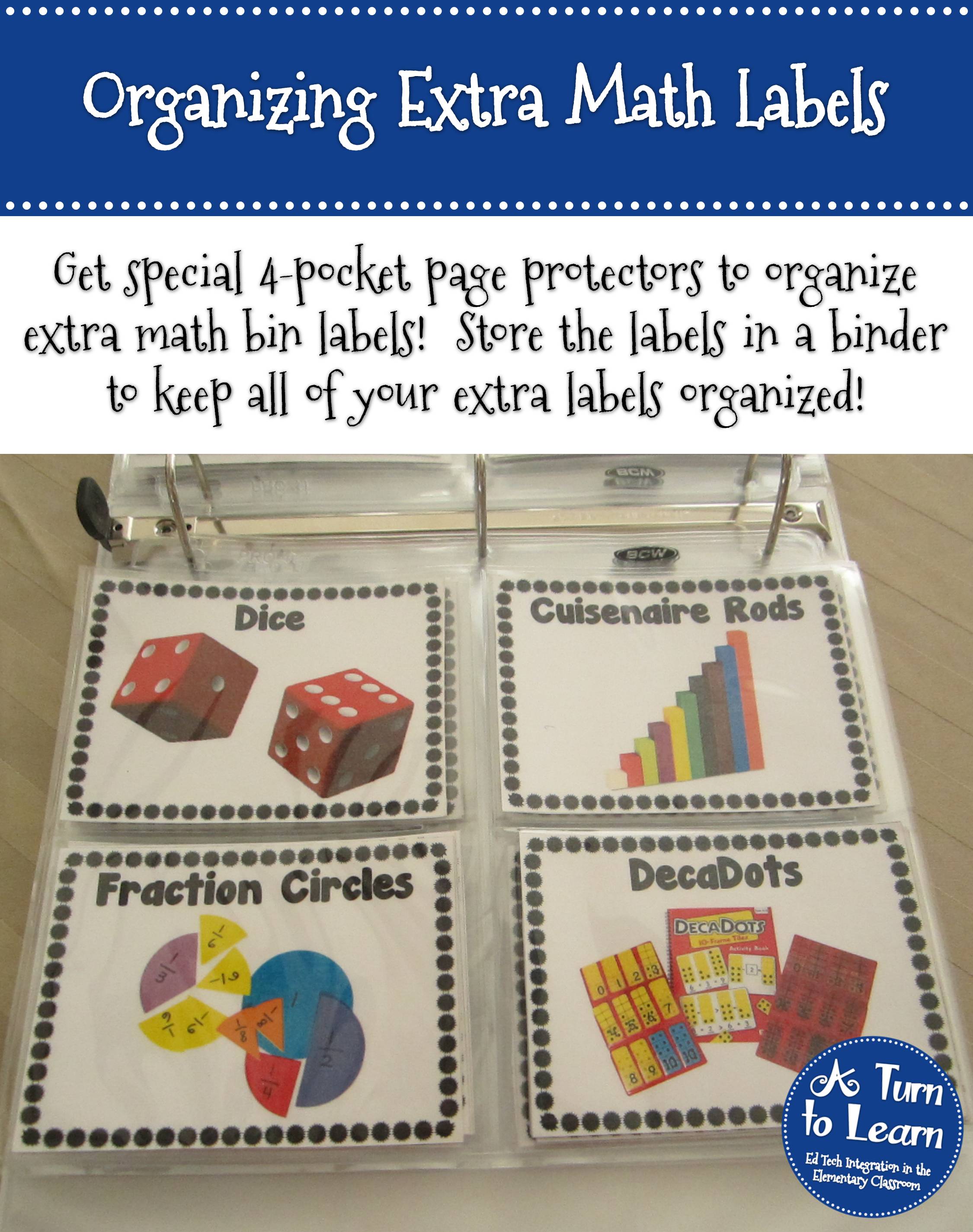 Sometimes we end up accumulating different designs of labels (or redesigning our own labels, as I did with my product)…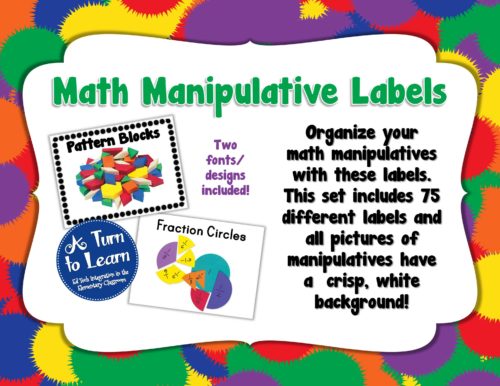 Either way… if you end up with more designs, you can always put them in back of the other labels.  The jumbo beads labels in the picture below is the old design… i just stored it behind the updated design of the same label.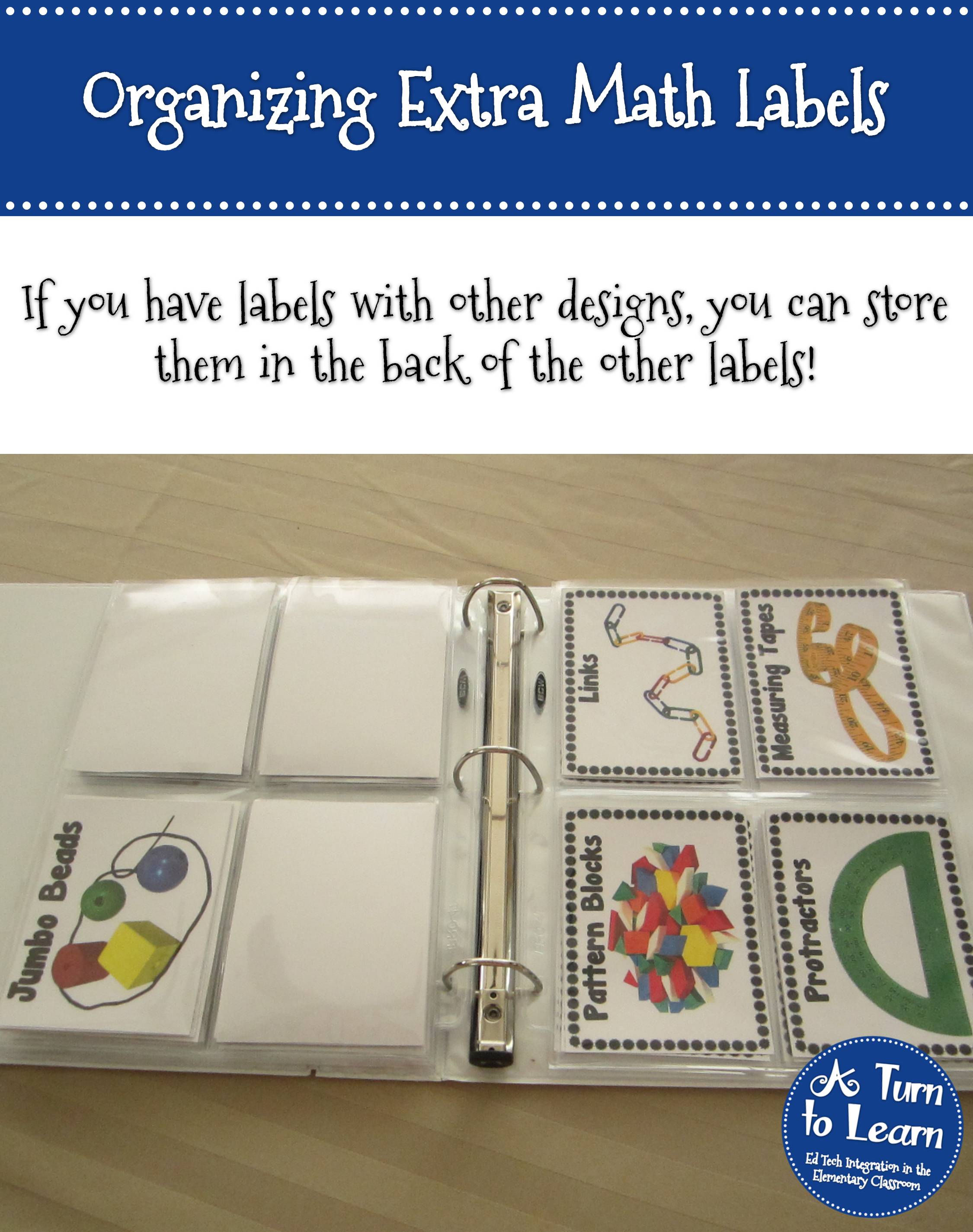 Basically, I'm in love with those page protectors/dividers and wish I had known about them months ago… they make me want to reorganize my whole life!