For the longest time, it bothered me that I couldn't easily put pictures side by side in my blogger posts.  The formatting would always go bonkers and drive me crazy!  Then, I found this little trick to help put pictures side by side in a blogger post.
Before you start the tutorial, I want to forewarn you that doing this can be kind of intimidating since it involves code.  I have my fingers crossed for you that you finish it in steps 1-3 (which involves no code)… but if not, just follow the steps in order.  Good luck!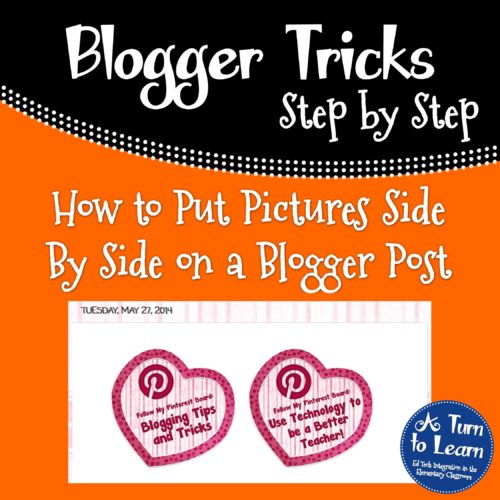 Copy this code:
<br>
<table><tbody>
<tr><td>photoa
</td><td>photo b
</td></tr></tbody></table>
<br>

 And to show exactly how it appears in a blog post, here are my two pictures side by side:
I hope this helps you in your blogging endeavors!