I don't know where it originated but a while back some genius blogger talked about saving color ink by making 4″x6″ items and taking advantage of one of the deals on a photo printing website.  Genius!  If you want to print some items for your classroom using this technique, this step by step tutorial will help you set up your PowerPoint Document so that it is 4″ x 6."  The directions below include details on how to do this on a PC, on a Mac, and even information on how to load 4″ x 6″ photo paper in your own printer if you want to print the images yourself!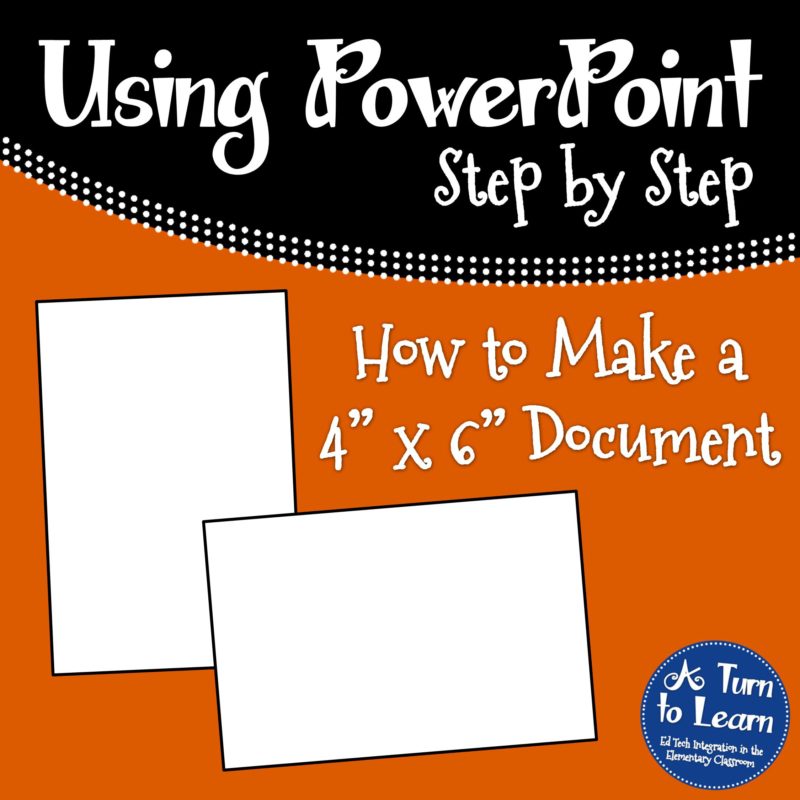 How to Make a PowerPoint Document 4×6 on a PC



How to Make a PowerPoint Document 4×6 on a Mac


Where Should I Load the Paper?

It's a lot easier to explain how to create the document and save the images than it is to explain how to load the paper since each printer is a little different, but I hope that helps!  I hope this helps you in creating your own resources for your classroom!