There are so many possibilities for classroom jobs, and the kids just love them!  I always have one job for each student in my class!  They love being "in charge" of something… no matter how big or small the task!
I wanted to share with you some of the classroom jobs that have absolutely changed my teaching life (and ones that are some of my students' favorites!)  So here goes… here are the 5 jobs that you never knew you needed!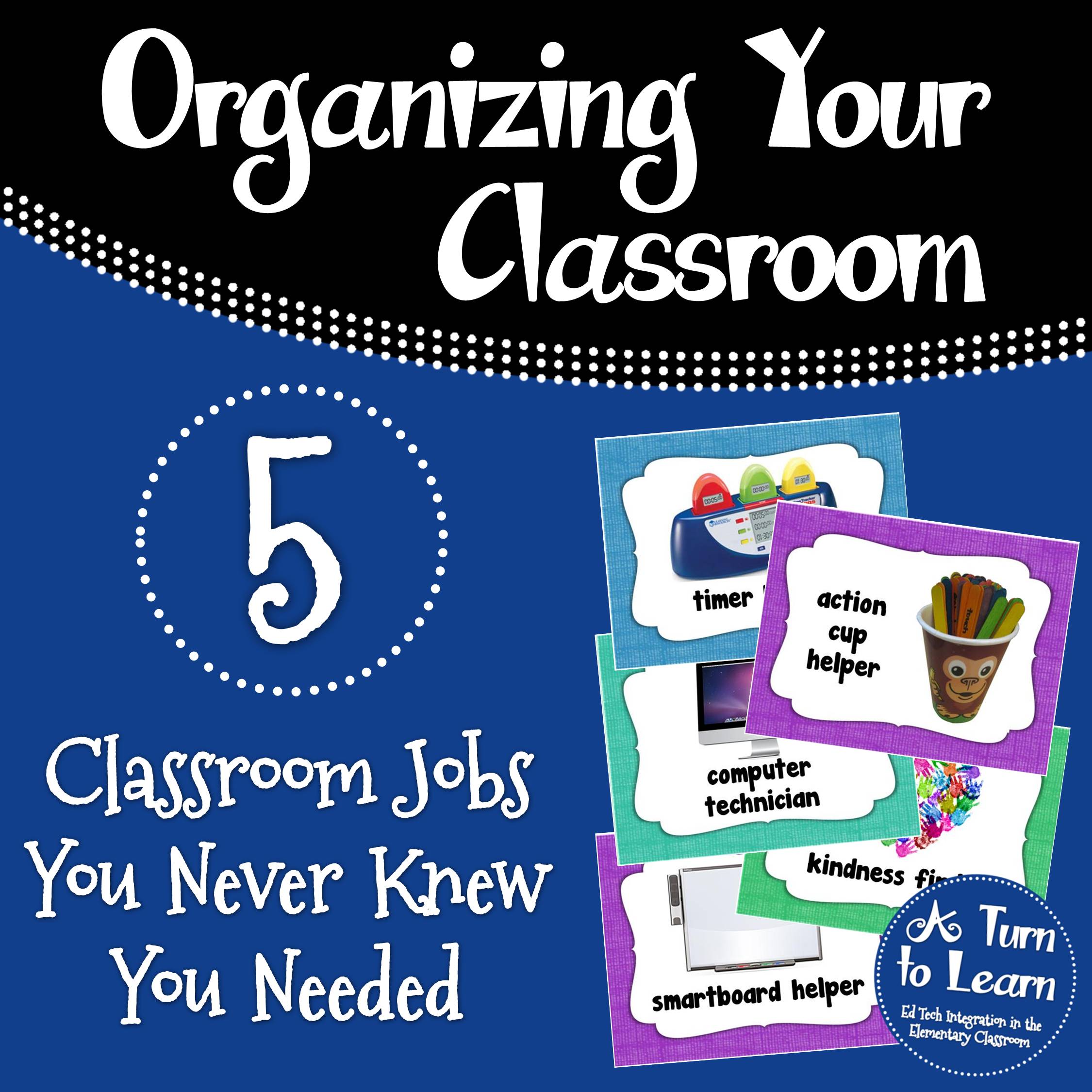 ---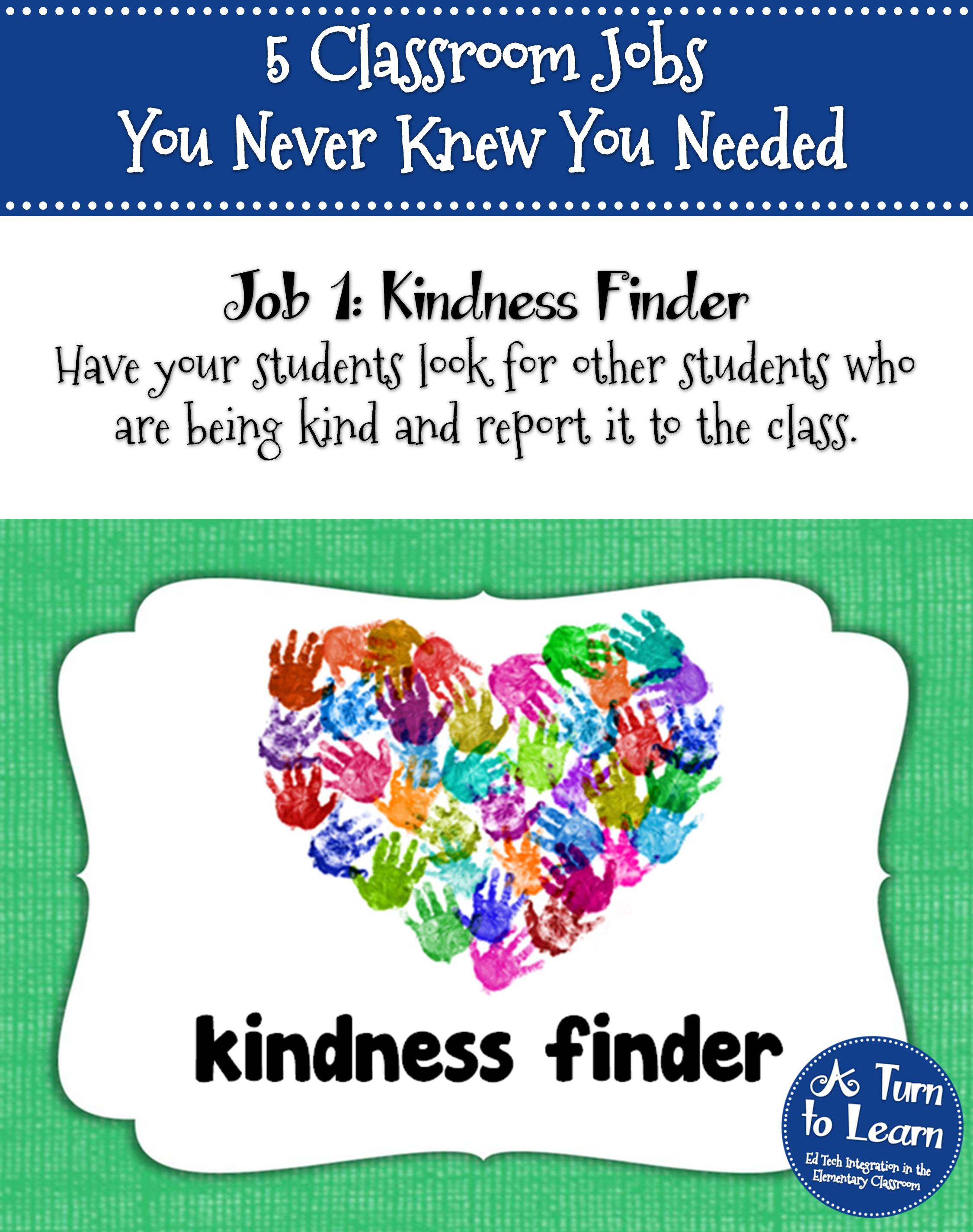 Job 1: Kindness Finder
This idea was one that someone asked me to add to my job chart and I've been using it ever since!  Encourage kindness in your classroom by putting someone in charge of complimenting students who are being kind.  Students can get rewarded with a small sticker, or the internal pride of a class announcement for their good deeds.
---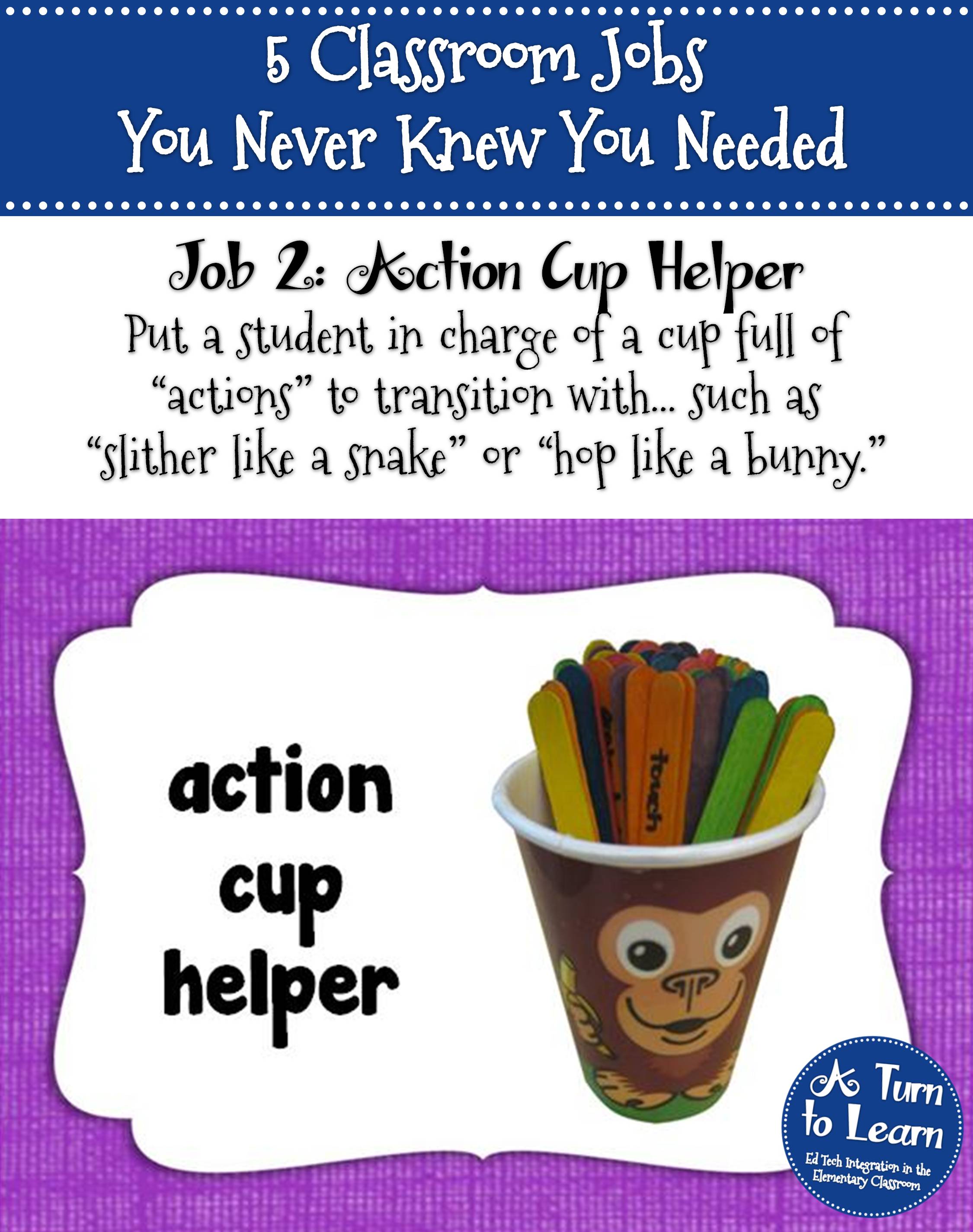 Job 2: Action Cup Helper
This one of my kids' favorites!  Each time we transition from our seats to the carpet, or visa versa, they pick an action from the cup.  Some of the actions are simple, like "hop on one foot," some are silly, like "pretend your legs are spaghetti," and some are student created, like "fly like a jet."  We use these actions so frequently that my Kinder students could "read" them by November!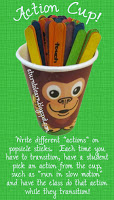 Click the picture above for an entire post about the action cup!
---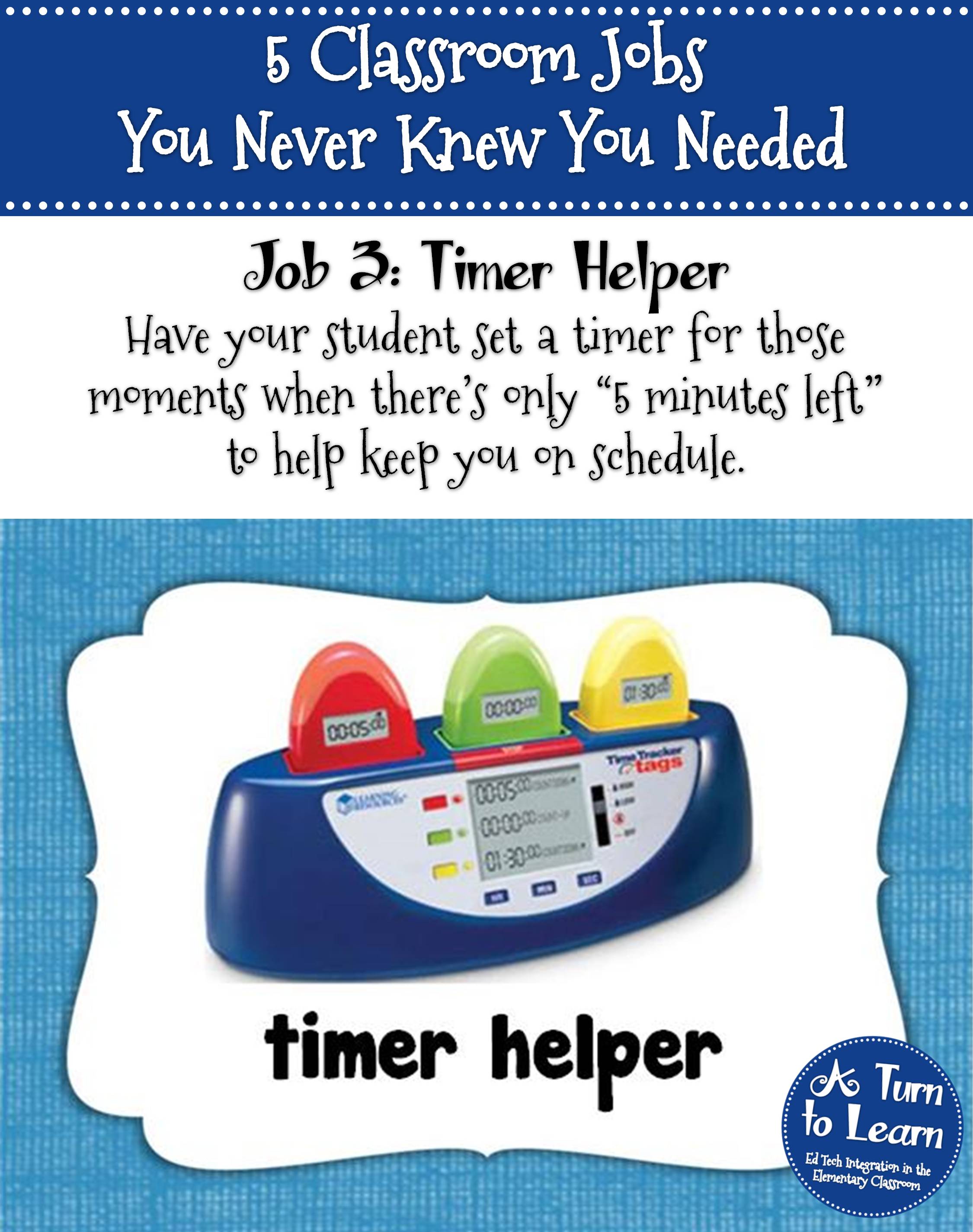 Job 3: Timer Helper
I love to use timers in my class!  I set timers for everything: 15 minutes for writing, 20 minutes for centers (through two separate timers… a 15 minute one for the kitchen/block center to play, then a 5 minute timer for them to clean up while everyone else plays for five more minutes).  The kids know that the second the time goes off its time to clean up and make their way to their seats! It's awesome!  I used to use a kitchen timer but just recently got the timer pictured.  Regardless of what type of timer you use, being able to say "two minutes left" and have a timer actually keep you on track makes a huge difference!
---

Job 4: Computer Technician
There's always that one moment during centers where one of the students has some sort of a computer problem… logging on, not positive where to go, or something else!  I put a few of my students in charge of fixing these computer issues… I even teach them how to end task or force quit an app if it's really not working!  It really helps keep me on task during my literacy stations!
---

Job 5: Smartboard Helper
I use my smartboard for a good portion of the day, but there are obviously many moments where the board doesn't need to be on.  I put one of my students in charge of turning it on or off to help keep the bulb from dying.  It definitely has helped extend the life of my smartboard!
---
Visual Job Charts
When posting these jobs (and others, of course) in the classroom, I wanted to be that they were clear for pre-readers to understand… with real pictures to help remind my little Kinder students what they job was.  The second I switched to this visual job chart, even my youngest kindergarten students were able to identify what their job was!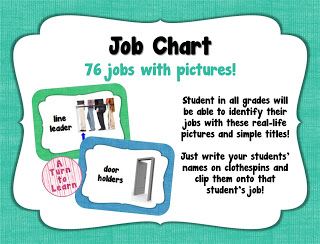 I ended up redesigning this job chart with to match a few different themes for some of my coworkers.  Honestly, the jungle themed set really made me consider switching to a whole jungle classroom theme! But I think I love my
Dr. Seuss theme
too much!
What are your favorite classroom jobs?